Stephens Gaskets Limited
We provide a comprehensive range of pressed parts with the resources detailed on this site.
We are able to provide a complete shim manufacturing service to a wide range of industrial markets.
They have been manufacturing Gaskets and Ring Shims since the company was established in 1947.
Based in Oldbury, Birmingham they manufacture Gaskets, Exhaust Gaskets, Cylinder Head Gaskets, Novus Gaskets, Graphite Gaskets, Ring Shims, Shim Washers, Shims in Brass, Steel, CS4, Stainless Steel, Plastic, Copper and many others.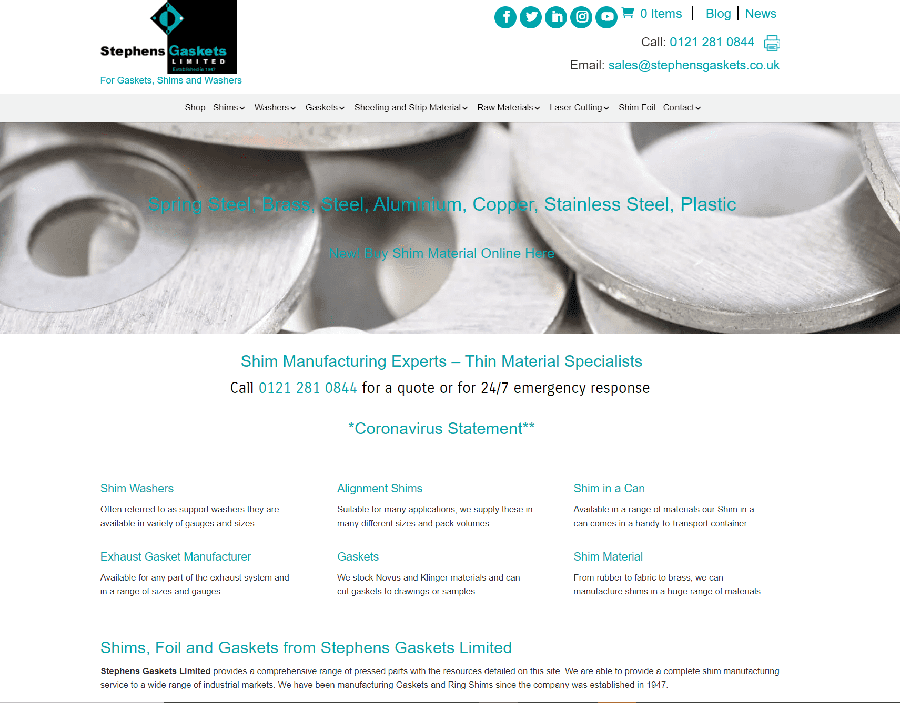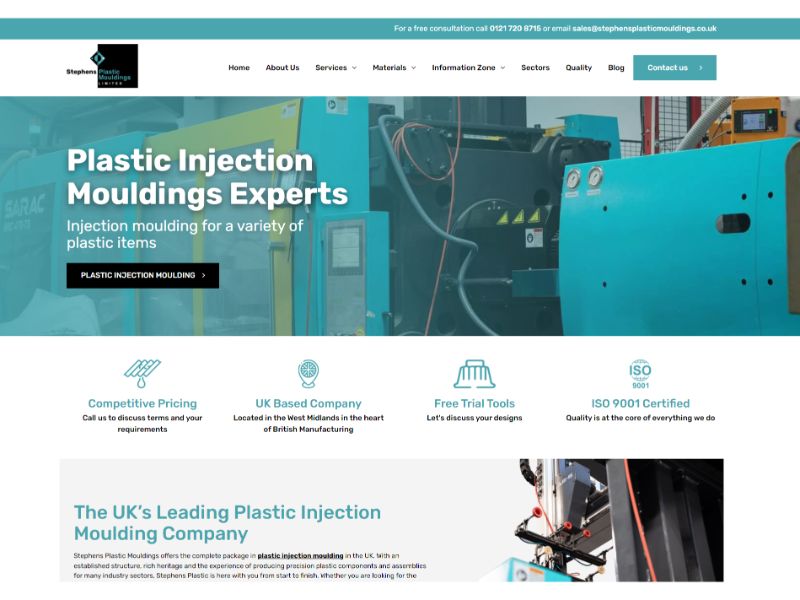 Stephens Plastic Mouldings
We offer the complete package in plastic injection moulding in the UK. With an established structure, rich heritage and the experience of producing precision plastic components and assemblies for many industry sectors, Stephens Plastic is here with you from start to finish. Whether you are looking for the initial Concept Design CAD Drawings, prototypes, R+D or tooling.
Whether you need full project management or just someone to mould your new or existing tooling, we can help. No volume too big or too small. We have over 20 years experience at the forefront of the plastics industry. Therefore, you know that you are working with a team that understands the rigours of manufacturing with the ability to achieve first class components, every-time.